BigCommerce is all about building for growth, not complexity. "Fuel your business with all the capabilities of enterprise — without the cost or complexity." It's a modern, intuitive, bloat-free e-commerce SaaS system that makes it dead simple to create digital e-commerce stores. With powerful advantages like great performance, freedom of design, analytics, and a super easy product management system, BigCommerce is one of the best all around solutions for creating e-commerce websites today.
But you know what we really like about BigCommerce? It integrates with WordPress! All you do is install the BigCommerce plugin, connect your website with your BigCommerce store, and sync your products. You can then display your products on your website, without any advanced coding required.
We're excited to bring BigCommerce users a full integration with Elementor, the most popular visual page builder for WordPress. Elementor is an awesome, flexible, no-code page builder for WordPress. It allows you to create custom layouts from scratch in no time at all. From website headers to landing pages to blog post templates, Elementor lets you do it all.
With the BigCommerce for Elementor integration, you can now create completely custom layouts for your BigCommerce products. If the default BigCommerce product template suits your needs, great! Out of the box, it looks nice! But if you want to get creative and use Elementor to build your websites, BigCommerce for Elementor is your friend.
BigCommerce for Elementor provides 13 separate modules for BigCommerce that can be used to display components such as cart information, product data (titles, descriptions, SKUs, etc.), product galleries, add-to-cart forms, related products, and individual product cards. These modules give website creators tons of flexibility and granular control to create any layout they can imagine using Elementor's built-in templating features.
BigCommerce Cart
Display a user's cart anywhere in your pages and templates.
Product Card
Product cards are great for displaying single products anywhere you'd like. This is ideal for upsells, recommended products, etc. With the Product Card module, you can select any of your BigCommerce products.
Related Products Grid
BigCommerce assembles a list of recommended products based on the product a customer is currently viewing. This modules displays those recommended products in a grid that you can configure to show in however many columns you wish.
Product Data
Displays the data related to the current product. Useful when creating single product templates in Elementor Pro.
Product Data modules include:
Price
Title
Decsription
SKU
Brand
Rating
Specifications (Specs)
Reviews
BigCommerce for Elementor also includes modules for displaying product reviews, including a list of reviews and the review form for submitting reviews. This allows you to separate the two, showing reviews in one area, and the form in another (like a popup when a customer clicks a button).
Product Galleries
You have no shortage of gallery options with Elementor! A Product Gallery module comes built in with BC4E, but you can also take advantage of Elementor's gallery modules to show your products' galleries with the Dynamic Tag added by BigCommerce for Elementor. This lets you chose between a simple product gallery, or a more feature-rich grid with columns and lightboxes.
BigCommerce provides powerful e-commerce in an intuitive, modern system. Elementor gives amazing control over creating unique layouts. Pair them together with BigCommerce for Elementor, and you can now create custom layouts for your products with ease!
BigCommerce for Elementor Pricing
Basic
Great for Website Owners
One License Activation

Regular Support
Plus
Great for Production and Staging
3 Activations

Regular Support
Expert
Great for freelancers and agencies
10 Activations

Priority & Weekend Support
Other Elegant Modules You May Find Handy
Divi + Paid Memberships Pro
Elegant Modules integration to combine Divi and Paid Memberships Pro. Protect Divi content by selecting a membership plan, adjusting your unauthorized message, and save!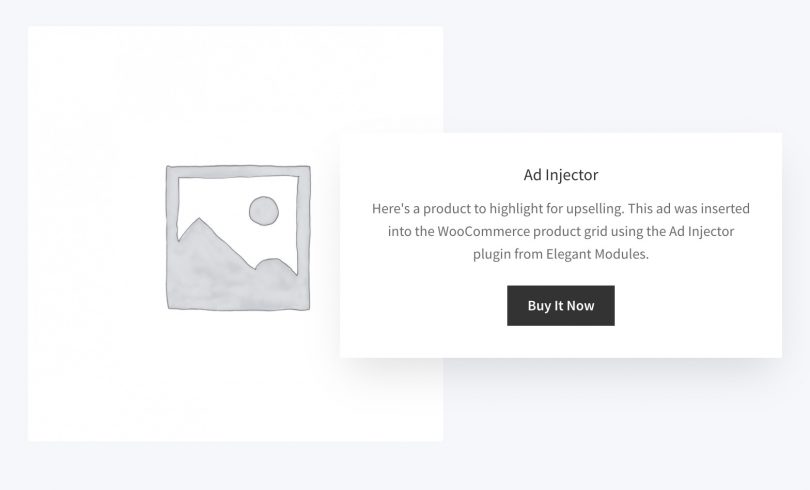 Ad Injector
Ad Injector is a WordPress plugin that uses the power of the new Gutenberg editor to create ads, promos, calls to action, and whatever content you can think of. It allows you to inject this content into your blog's list of posts, custom post type listings, and even WooCommerce product grids!
Beaver Builder + LifterLMS
Elegant Modules integration to combine Beaver Builder and LifterLMS. Protect Beaver Builder Rows by selecting a membership plan, adjusting your unauthorized message, and save!